MXGP of GERMANY, 02./03. October 2021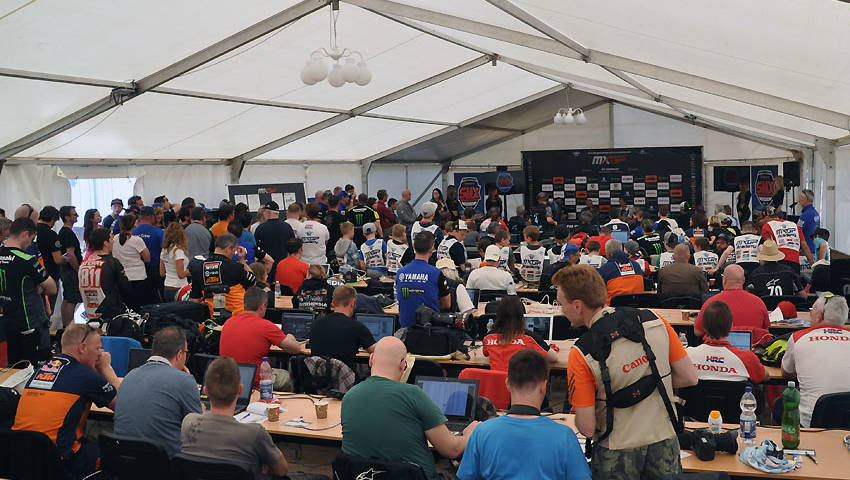 With immediate effect, MSC Teutschenthal is accepting applications for accreditation from NATIONAL journalists, photographers and other media representatives who are only allowed from the German run to the Motocross World Championship on 02/03. October 2021 want to report in TALKESSEL Teutschenthal.
The inquiries must be received by MSC Teutschenthal by Friday, September 17, 2021.
Must be submitted
the completed accreditation form (3 pages) with current contact details
a current and originally signed editorial order
Work receipts from the motorsport sector
if available, a copy of the press card
National accreditation form 2021:

Please send the completed accreditation form with the accompanying materials to:
MSC Teutschenthal
by email: presse@msc-teutschenthal.de
by post: Albert-Heise-Straße 72B, 06179 Teutschenthal
NOTE: The accreditation of the accreditation will only be confirmed by the media department of World Championship promoter Infront Moto Racing in the week before the World Championship run.
In the case of national media, a maximum of two editors and one photographer can be accredited per medium; plus holders of permanent accreditations.
The media pass includes work opportunities in the press center as well as access to the paddock and the pit lane.
Access to the racetrack is again strictly regulated and reserved only for a selection of photographers who have many years of experience in the field of motocross photography. Infront Moto Racing will allocate the photo vests required for access to the track.
Detailed information on this here: 2020_Media_Access Track_rules
In principle, the filming is not free of rights. TV and other film teams should contact Infront Moto Racing TV General Manager Charlotte Menard, email c.menard@mxgp, with their accreditation request up to 2 weeks before the event; if a drone is planned to be used, please contact Infront Moto Racing TV General Manager Charlotte Menard 4 weeks before the event .com
To link to @MXGP when using video and live material on all social media platforms.
NOTE
Representatives of international media should send their accreditation request directly to the Infront Moto Racing media department.
Journalists, photographers and websites who are not from Germany (International media) have to contact: Samanta Gelli, Infront Moto Racing Media Officer, at s.gelli@mxgp.com
—————————————————————-
Inquiries about all accreditations / contact
MSC Teutschenthal e.V. in the ADAC
Media / communication
Email: presse@msc-teutschenthal.de